Meendo
The #1 Adult Social Network
Welcome ...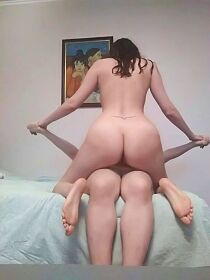 Интересуют только девушки!!!
Profile
maxpachecofe 41 yo
Astrological sign:

Aquarius
Orientation

Heterosexual
Profile
I am looking for a

Preferred age

from 18 to 45 yo

Interested in

Friendship and chat
Love and relationships
Marriage and family
One-night stands
Regular sex partner
Virtual sex
Photo and video exchange
Marital status

Single

Material support

Prefer not to say

Income

Prefer not to say

Accommodation

Prefer not to say

Own automobile

Prefer not to say

Languages
About me
My penis size - 18 cm.
I love sex. Because I love to fuck hot bitches, tall girls and women from 175 centimeters and fucking ladies. I get great pleasure and hard erection from natural tits 2-7 size. And I like long legs, juicy female vaginas very much.
My sexual partners (female):
virtual sex - about 50,
real sex - 44.
User has no gifts.
https://www.meendo.com/profile/maxpachecofe
Viva The King of Sex
Rules 01:19:13