Meendo
The #1 Adult Social Network
Welcome ...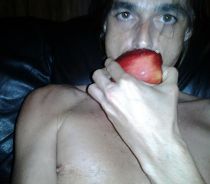 WOW so many beautiful women on here
Profile
Doug Dakin 53 yo
Birthday:

1970-01-18

Astrological sign:

Capricorn
Orientation

Heterosexual
Profile
I am looking for a

Preferred age

from 18 to 80 yo

Interested in

Friendship and chat
Love and relationships
Marriage and family
One-night stands
Regular sex partner
Virtual sex
Photo and video exchange
I offer sex for money
Marital status

Single

Material support

Prefer not to say

Income

Prefer not to say

Accommodation

Prefer not to say

Own automobile

Prefer not to say

Languages
About me
Hello cyber babes, no disrespect intended, Im here too. I would really like to find a woman that is honest, loyal & as kinky as I am, Im not a wierdo, I hope, however I do enjoy sex, I really enjoy to film my lovers, or broadcast us. Im more into girls in there mid to late 20's & 30's. I had normaly dated older women, but since my last relationship, I am preffering them younger now, she was 26, and a bundle of fun. I guess I havnt matured all the way, kinda like most men, but I am reliable, honest and very much commited when I am in a stable relationship, and I am currently looking for that special woman to direct my attention towards. I am usualy the life of the party, the guy who notices someone who is uncomfortable and try to make them more confident or welcome. I love animals, furthermore, I live a 1%er lifestyle, so that girl who is going to earn my respect & admiration should be ready for the counterculture that begets the 1% life I have choose and earned, along with the benifits
User has no gifts.
https://www.meendo.com/profile/dougiedakin
Viva The King of Sex
VIP
Rules 02:10:52