Meendo
The #1 Adult Social Network
Welcome ...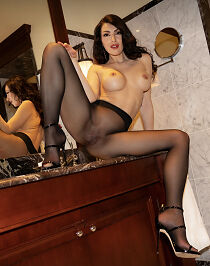 Happy to chat with interesting people )) Hope you will enjoy videos which I do with my lover for my husband
Profile
Alysa 36 yo
Astrological sign:

Libra
Orientation

Heterosexual
Profile
I am looking for a

Preferred age

from 18 to 80 yo

Interested in

Friendship and chat
One-night stands
Photo and video exchange
Marital status

Married

Material support

Not looking for a sponsor and not willing to become one

Income

High income

Accommodation

Yes

Own automobile

Yes

Languages
About me
Hi guys,
my name is Alysa. I am of Armenian origin but was born in France. I am married to a wealthy lawyer who is 15 years older than me and unfortunately recently got erectile problems. He is travelling a lot and when he travels I can fuck with my lover, who is permanent and whom my husband has chosen for me. We do videos for who actually help hip to get erection. Will be sharing some of videos with you. Let me know if you like it. I like to wear nice lingerie and seamless panthyhose which my husband is buying me and enjoy luxury life paid by my husbdand who really loves me. Heard about this ssite from friendd and happy to chat with interesting people. Kisses
User has no gifts.
https://www.meendo.com/profile/SalopeA
Viva The King of Sex

VIP
Rules 01:05:21