Meendo
The #1 Adult Social Network
Welcome ...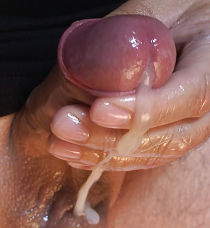 Люблю когда дрочат пизду и хуи на мои фото и видео. Обожаю пизды на аватарах! Люблю онанисток и онанистов!
Profile
Masturbant 44 yo
Astrological sign:

Capricorn
Orientation

Heterosexual
Profile
I am looking for a

Preferred age

from 18 to 80 yo

Interested in

Friendship and chat
Love and relationships
Marriage and family
One-night stands
Regular sex partner
Group Sex
Virtual sex
Photo and video exchange
Bondage and discipline
Marital status

Single

Material support

Prefer not to say

Income

Medium stable earnings

Accommodation

Prefer not to say

Own automobile

Prefer not to say

Languages
About me
Хочу познакомиться с женщинами, мужчинами и с/п, которым мастурбация доставляет больше наслаждения чем обычный секс. Я заядлый онанист и обожаю все, что связано с онанизмом! Интересно общение на тему извращений и онанизма, это мой фетиш. Очень люблю показыватькак я дрочу, возбуждать похоть и желание подрочить! Также обожаю мастурбировать во время развратного общения. Хочу жену онанистку. Более подробно при общении... Пишите все, и онанисты и онанистки! Всем сладострастной похоти, возбуждающего порно, приятной мастурбации и бурных оргазмов!
User has no gifts.
https://www.meendo.com/profile/Masturbant
Viva The King of Sex
VIP
Rules 01:19:24