Meendo
The #1 Adult Social Network
Welcome ...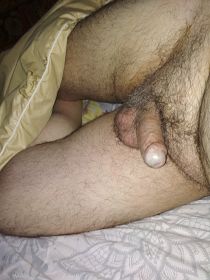 REAL
Москва и М.О. Пока не встречаюсь
Profile
Гоша 62 yo
Astrological sign:

Virgo
Orientation

Bisexual
Profile
I am looking for a

Man
Woman
Couple
Couple M+M
Couple F+F

Preferred age

from 30 to 69 yo

Interested in

Friendship and chat
Love and relationships
Marriage and family
One-night stands
Regular sex partner
Marital status

Single

Material support

Not looking for a sponsor and not willing to become one

Income

Small stable earnings

Accommodation

Yes

Own automobile

No

Languages
About me
Толстый. Лысый. Мохнатый телом. Пососать, полизать, возможно потрахаться. Dayyberu@mail.ru. Если интересен пишите на мой е-майл, свой НИК незабывайте указывать. ЮЗАО. Место есть, рядом с м. Ленинский пр-т. Пасс, проблемы с эрекцией. Обожаю массаж простаты, ласки сосков и ануса, минет и куни приветствуются. НЕ фанат спермы и толстых (более 3,5 см) членов. В будни после 18:00: 8-950-091-43-84 выходные, если дома, с утра до вечера. Не перезваниваю. Готов встрериться. Мои рот и попка открыты для предложений. Для особо лютых дебилов: отсутствие фото, пустая анкета, не знание(коверкание)языка; предложения дружбы, кроме Москвы и МО; дизлайк, чужая реклама на моей странице; попрошайничество; предложения со сторонних сайтов; комментарий без лайка, ишаком деланые специалисты из ср.Азии - прямой путь в ЧЕРНЫЙ СПИСОК. Великим украм(хохлам) достаточно рыло показать на моей странице.
User has no gifts.
http://www.meendo.com/profile/Dayyberu
Viva The King of Sex

VIP
Rules 02:41:20