Meendo
The #1 Adult Social Network
Welcome ...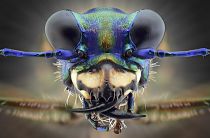 Долой виртуальную жизнь. Переходим на реал!!!
Profile
69kroko 64 yo
Birthday:

1959-01-10

Astrological sign:

Capricorn
Orientation

Heterosexual
Profile
I am looking for a

Preferred age

from 18 to 80 yo

Interested in

One-night stands
Regular sex partner
Bondage and discipline
Marital status

Single

Material support

Not looking for a sponsor and not willing to become one

Income

Medium stable earnings

Accommodation

Yes

Own automobile

Prefer not to say

Languages
About me
Бархатный BDSM. DS—не интересует. Топ, нежный садист. Выбирайте что Вы хотите, добавляйте свои пожелания: ролевые игры, унижение, пощёчины, игра в изнасилование, бондаж при помощи кожаных фиксаторов, мумификация, кандалы (steelbondage), ошейник, ограничения подвижности, визуальная депривация, флагелляция, бастинадо, спанкинг, канинг, тиклинг, вакуумная помпа, надувной баллон, зажимы для сосков и губ, стимуляция клитора вибратором, двойное проникновение, фистинг, фингеринг, куни, римминг, иррумация, медицинский фетиш (медосмотр, зеркало Куско, катетер Фоллея, клизмы), игры с воском и льдом, игры с ножом (knife-play), принудительный оргазм, множественный оргазм, секс-машины. С fuckingmachines можно получить новые эмоции, возможно ещё не испытанные. Депиляция волос на лобке.
User has no gifts.
Default video album is empty
https://www.meendo.com/profile/69kroko
Viva The King of Sex
VIP
Rules 01:40:02