Meendo
The #1 Adult Social Network
Welcome ...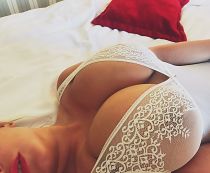 Хочешь познакомиться с красоткой?)ФОТО МОИ 100% Эксклюзив! интеоесуют знакомства только в СПб!!!
Profile
VENUS IN FURS Катрин 33 yo
Birthday:

1990-01-15

Astrological sign:

Capricorn
Orientation

Heterosexual
Profile
I am looking for a

Preferred age

from 18 to 65 yo

Interested in

Regular sex partner
Bondage and discipline
I offer sex for money
Marital status

Single

Material support

I want to find a sponsor

Income

Small stable earnings

Accommodation

Yes

Own automobile

No

Languages
About me
Обожаю когда меня раздевают глазами, замолкают при виде моих ног, сходят с ума от желания обладать...но я никогда не допускаю вольностей. Интересно, когда достойный мужчина сам выбирает встать на колени перед Женщиной.
Не проститутка, массаж делаю пару лет, хожу в спортзал. Дорого выгляжу, вкусно пахну, всегда красивый педикюр(люблю футфетиш), нарядное белье и высокий каблук. У меня гибкое тело, женственные формы, длинные стройные ноги и ОЧЕНЬ БОЛЬШАЯ ГРУДЬ(свой 5й размер))) Невероятно гладкая кожа и обаятельная улыбка окончательно тебя покорят).
На МОИХ(100%)фото скрыто лицо, но это лишь для конспирации, не разочарую, такого не бывало)))
Для вежливых мужчин, умеющих ценить радость общения с дамой,
есть предложение посетить меня в уютных тихих апартаментах.
Квартира охраняется. Апартаменты рядом с метро, в центре города.
В гости, отели и т.п.не езжу!

Default video album is empty
The owner has restricted access to their profile.
https://www.meendo.com/profile/36693
Viva The King of Sex
Rules 03:09:36