Meendo
The #1 Adult Social Network
Welcome ...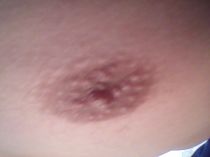 Ищу адекватных людей по интересам . Ватсап МТС +79138295924 жду частные ролики. Только реал.
Profile
seksvaif1974 49 yo
Birthday:

1974-07-04

Astrological sign:

Cancer
Orientation

Bisexual
Profile
I am looking for a

Man
Woman
Couple
Couple M+M
Couple F+F

Preferred age

from 18 to 80 yo

Interested in

Friendship and chat
Love and relationships
Marriage and family
One-night stands
Regular sex partner
Group Sex
Virtual sex
Photo and video exchange
Swinger sex
Bondage and discipline
I offer money for sex
Marital status

Married

Material support

Willing to become a sponsor

Income

Prefer not to say

Accommodation

Yes

Own automobile

Yes

Languages

Not specified
About me
Люблю получать длительные удовольствия от ласкового женского язычка. Обожаю минет, массаж яичек, ласкание яичек и сосков, анилингус (римминг) и шлёпают мою попку женская ручка. По желанию женщины партнёра приму на грудь и возможно на лицо струю золотого дождика. Обожаю смотреть частное (любительское) видео отснятое в домашних условиях семейными парами, но только не профессионалами режиссёрами. Хочу понаблюдать как занимается сексом семейная пара. Хочу поснимать их в этот момент на их телефон (смартфон). Могу предложить отснять их на свою видеокамеру оставив флэшкарту им в подарок. Люблю, когда при мне трахаются. Люблю в этот момент трогать мужчину за член и яички либо женщине ласкать сосочки языком. Обожаю всё интересное и оригинальное. Рассмотрю любые предложения, включая предложения на платной основе. Место для встреч найдём. Сниму для вас сауну или гостиницу. Встречи в дневное время. Я почти БИ.
User has no gifts.
https://www.meendo.com/profile/seksvaif1974
Viva The King of Sex

Rules 02:09:45