Meendo
The #1 Adult Social Network
Welcome ...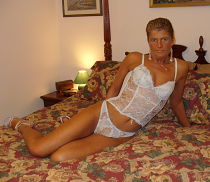 English please! We are Americans - we just live in Germany
Profile
keith 62 yo
jeannie 62 yo
Birthday:

1961-02-28

Astrological sign:

Pisces

Orientation

Heterosexual
Birthday:

1961-01-20

Astrological sign:

Aquarius

Orientation

Heterosexual
Profile
Looking for

Preferred age

from 18 to 80 yo

Interested in

Friendship and chat
One-night stands
Regular sex partner
Group Sex
Swinger sex
I offer sex for money
Marital status

Married

Material support

Prefer not to say

Income

Higher than average income

Accommodation

Prefer not to say

Own automobile

Yes

Languages
About us
We're a married american couple in germany looking for straight sexual encounters with others - no strings , just casual sex. we're very interested in making amateur videos - mostly me with multiple guys while Keith records. I'm also available to date men without my husband. I enjoy all sorts of sex - oral, anal, light bondage - lots of things. We travel to the UK and also back to the states often. I'm willing to travel just about anywhere in Europe for a one night stand if the offer is right! hehehe :) We are very sincere and real and if you contact us, please be real too! We don't want cybersex or phone sex (boring). We want to meet other like-minded couples and singles in person for sex. We have had 7 experiences in the past couple of years - once with a couple, 3 times with my husband and other men together; and three one-on-one encounters with guys by myself.
User has no gifts.
https://www.meendo.com/profile/jjeannie99
Viva The King of Sex

VIP
Rules 01:02:53