Meendo
The #1 Adult Social Network
Welcome ...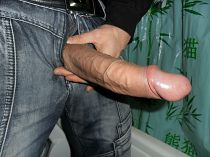 Большой.Танцую только с девушками
Profile
Вячеслав 37 yo
Astrological sign:

Virgo
Orientation

Heterosexual
Profile
I am looking for a

Preferred age

from 18 to 35 yo

Interested in

Не важно
Marital status

Single

Material support

Willing to become a sponsor

Income

High income

Accommodation

Yes

Own automobile

Yes

Languages
About me
Привет друзья!) Писать можно что угодно, но относительно ясная картина, может сложится лишь при реальном общении !!

Страстного СЕКСА в неземной ласке плотского наслаждения и интеллектуального удовлетворения Господа ВСЕМ нам очень искренне ЖЕЛАЮ !!) Писать или говорить о себе, нормальным людям, всегда бывает несколько сложно, а вот проще, и точней, наверное все таки скажут другие)) Я
Без усов, бород, лысин и животов, так что молод и крепок, образован и воспитан, вежлив и обходителен, ухожен и опрятен, люблю и открыт для общения и секса. надёжен в др
User has no gifts.
Default video album is empty
http://www.meendo.com/profile/jonslava
Viva The King of Sex
VIP
Rules 00:11:01