Meendo
The #1 Adult Social Network
Welcome ...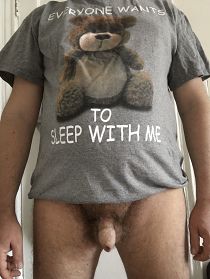 Дам пососать, подрочить, потрогать, пофотографировать, покомандовать. Девушкам подарок alexbrus333@yahoo.com
Profile
RusSweetBear 55 yo
Birthday:

1964-01-01

Astrological sign:

Capricorn
Orientation

Bisexual
Profile
I am looking for a

Man
Woman
Couple
Couple M+M
Couple F+F

Preferred age

from 18 to 80 yo

Interested in

Friendship and chat
Love and relationships
Marriage and family
One-night stands
Regular sex partner
Group Sex
Virtual sex
Photo and video exchange
Swinger sex
Bondage and discipline
I offer money for sex
Marital status

Single

Material support

Prefer not to say

Income

Small stable earnings

Accommodation

Yes

Own automobile

No

Languages
About me
Ласковый и пушистый медвеженок для любых забав.
Круг интересов широкий: классика, оральный секс, ануслинг, бдсм, публичное обнажение, нудизм, эр-е фото, ролевые игры.
Хочу найти девушку для постоянных встреч, может и большего.
Предоставлю проживание в своей квартире в Нью Йорке ( живу один) в обмен на секс, от одной ночи до длительного проживания.
С мужчинами еще не был, хочу попробовать.
Встречусь также с парой, хочу минет от двоих, или наоборот, в роли нижнего, покорного и послушного.
Обожаю фот-ся голым, готов позировать для всех желающих, мужчин, женщин или даже груп, можете командовать какую позу принять и что делать.
Бываю в Москве и Питере, сейчас в Ростове. Могу приехать в любой город, страну.

Nude male model for everybody. I like to pose nude for drawing, photo or any purposes, like to take directions what to do and which pose.
I can be your nude guest at your house or at your party for the fun of your other clothed guests, like cfnm or cmnm, can travel to any country
User has no gifts.
Default video album is empty
http://www.meendo.com/profile/RusSweetBear
Viva The King of Sex

VIP
Rules 01:31:46