Meendo
The #1 Adult Social Network
Welcome ...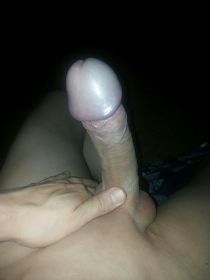 Хочешь жостко? Тебе ко мне!Хочешь буду нежен и ласков?Тебе ко мне! Хочешь поиграть? Тебе ко мне! Жду реальных и смелых!!!
Profile
Испытатель 35 yo
Birthday:

1984-01-01

Astrological sign:

Capricorn
Orientation

Heterosexual
Profile
I am looking for a

Preferred age

from 18 to 50 yo

Interested in

Friendship and chat
Love and relationships
Marriage and family
One-night stands
Regular sex partner
Group Sex
Virtual sex
Photo and video exchange
Swinger sex
Bondage and discipline
Marital status

Prefer not to say

Material support

Not looking for a sponsor and not willing to become one

Income

Prefer not to say

Accommodation

No

Own automobile

Prefer not to say

Languages

Not specified
About me
Обо мнеПодробный автопортрет
Привет всем кто заглянул ! Общительный , адекватный , чистоплотный и корректный . Ищу такую же девушку или пару . Уважаю в людях реальный взгляд на вещи и позитивный настрой . На сайте уже давно , есть опыт встреч в формате мжм , жмж , мжжж , мжжм и классический мж .Возможности не ограничены , готов обсудить любое предложение , но только реальное ! Главное желание провести свободное от трудов и быта время с пользой и на позитиве . Повторюсь, всё реально и возможно ! Пары , пишите только если вы созрели к формату мжм , вы должны это решить между собой заранее и до встречи ! Желание познакомиться всегда приветствуется !!! Да и не нужно стесняться , исходя из того , что стеснение отнимает лишнее время и сразу оголяет наши комплексы ! Жизнь прекрасна даже если порой бывает душной ! )))) Всем счастья , мира и удачи во всех направлениях !!!
User has no gifts.
Default video album is empty
http://www.meendo.com/profile/Robush
Viva The King of Sex

Rules 00:12:43