Meendo
The #1 Adult Social Network
Welcome ...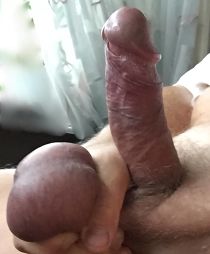 Девкам не Беспокоить-надоели Заинтересованные изучайте предложение только Краснодар
Profile
Юрий 53 yo
Birthday:

1966-01-01

Astrological sign:

Capricorn
Orientation

Bisexual
Profile
I am looking for a

Preferred age

from 35 to 55 yo

Interested in

Friendship and chat
One-night stands
Marital status

Married

Material support

Not looking for a sponsor and not willing to become one

Income

Prefer not to say

Accommodation

No

Own automobile

Yes

Languages

Not specified
About me
Взаимный минет с образованным, исключительно женатым славянином, супруга которого бережёт свой рот от морщин и не уделяет должного внимания вечному страннику. Если ты чувствуешь в себе БИ УНИ, обожаешь свои член и яйца и в связи с женским однообразием созрел к головокружительным забавам с мужчиной, можем задружиться в Краснодаре для нечастых встреч. Мне подойдёт парень без обрезания от 35/170/80/18/4.5 с достоинствами, по форме подобными моим, правда без фото этого не сравнить. С другими размерами прошу не беспокоить, Сам 178/52/95/17/4,5, игривый, надежный и в остальном такой же. Не таскаюсь и познакомлюсь со степенным человеком для чистоты по медицинским показателям. Коллективные игры не приемлю, гомиков и трансвеститов прошу не беспокоить. Могу быть очень полезен новичку. Стучи на Ватсапп, лучше Вайбер +79531027411 или на geromdoms@yandex.ru Звонки и смс исключены. Для особо одаренных - Звонить и СМС СЛАТЬ НЕЛЬЗЯ!!!
User has no gifts.
Default video album is empty
http://www.meendo.com/profile/Geromdoms
Viva The King of Sex
Rules 01:12:08