Meendo
The #1 Adult Social Network
Welcome ...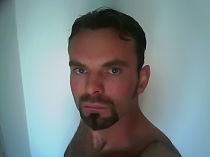 Of all World's Wonders and Beauties, the Greatest of all is to See Smile (Happiness) on a Woman's Pretty Face!
Profile
Leo 47 yo
Birthday:

1972-01-14

Astrological sign:

Capricorn
Orientation

Heterosexual
Profile
I am looking for a

Preferred age

from 18 to 40 yo

Interested in

Friendship and chat
Love and relationships
Marriage and family
One-night stands
Regular sex partner
Marital status

Single

Material support

Not looking for a sponsor and not willing to become one

Income

Prefer not to say

Accommodation

Prefer not to say

Own automobile

Prefer not to say

Languages
About me
I am from Montenegro
Manful, Alpha Male, Athletic Body, Fit, GYM Exercises, In a Great Fitness, Fit for Fun, Very Fast, Very Strong... Gentleman, Romantic, Smart, With A Great Sense of Humor, Sociable, Sweet, Brave, Bold... Don't Smoke, Don't Drink Alcohol, Don't Use Drugs or Some Narcotics or Medicament, Healthful, Never Been Sick of Some Dangerous Disease or Venereal Disease...
I love to have deep feels of all 5 senses with a woman: foreplay, nasty games, full of imagination...
A Man for Any Occasion... I (still)l can fall deep in LOVE with my full-whole heart unselfish till death apart (split) us!
No strings, no pushing things... and have (do) balance between us... am like still water run deep... and with time become like a current, whirlpool... like a breeze, like a storm, like a twister... like a earthquake... a volcano...
Dreaming about "Beautiful" Girl/Woman getting old together in LOVE forever... no one ('other) kind of interest(s)... just FREE, PURE, REAL, DEEP... LOVE ONLY!
User has no gifts.
http://www.meendo.com/profile/ApoIIo
Viva The King of Sex

VIP
Rules 00:10:16