Meendo
The #1 Adult Social Network
Welcome ...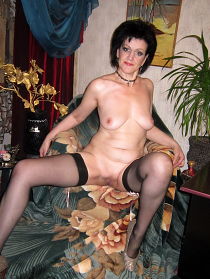 REAL
Не ищу общение,только реал.В другие города не выезжаю.Прежде чем задавать вопросы ВНИМАТЕЛЬНО читайте анкету.Над авой НЕ ном тел
Profile
Татьяна 51 yo
Birthday:

1968-01-01

Astrological sign:

Capricorn
Orientation

Bisexual
Profile
I am looking for a

Man
Woman
Couple
Couple M+M
Couple F+F

Preferred age

from 21 to 80 yo

Interested in

One-night stands
Regular sex partner
Group Sex
Virtual sex
Photo and video exchange
Swinger sex
I offer sex for money
Marital status

Single

Material support

I want to find a sponsor

Income

Unstable earnings

Accommodation

No

Own automobile

No

Languages
About me
Никого не ищу,кому нужно меня сам находит!Не важно сколько женщине лет,важно на сколько привлекательно и сексуально она для тебя выглядит.Выглядеть шикарно она может в любом возрасте.Я универсальна,би и без комплексов.Занимаюсь сексом на профессиональном уровне.Имею достаточный опыт страпонессы в доминации. Когда меня спрашивают о моих возможностях,отвечаю:Я еще сама не знаю всех своих возможностей,сексуальные фантазии безграничны!
Ограничения:анальный и вагинальый ФИСТИНГ, садо, не сквиртую,секс с несовершеннолетними до 21 года
Копро и золотой дождь не принимаю,только выдаю.Любой секс только в презервативах!
Кончить можно на лицо и тело! В другие города не выезжаю,вебки не предлагать.
Default video album is empty
http://www.meendo.com/profile/998877666
Viva The King of Sex
VIP
Rules 00:10:37